Optics Valley is a Valley of Innovation (forty years of reform and opening up · National Geography of Innovation②)
Opportunity is brought to light by light. Optics Valley is a valley of innovation (forty years of reform and opening up · National Geography of Innovation②)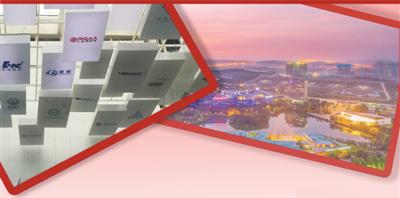 <p align="center">Picture left: Optics Valley exhibition hall.</p align="center">This reporter's photo by the right of the leaf     : Optics Valley Biological City. (Profile picture)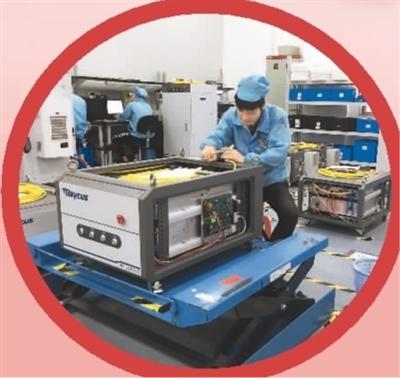 <p align="center">Ruike production workshop.</p align="center">Photo by reporter Ye Zibao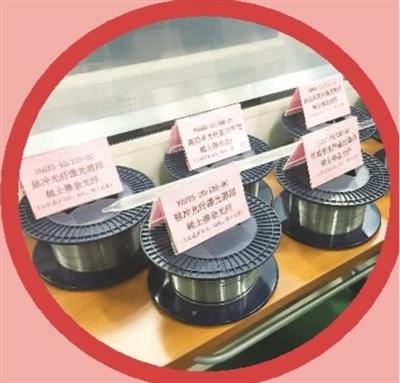 <p align="center">Various types of optical fibers and preforms produced by Ruike Company.</p align="center">Photo by reporter Ye Zibao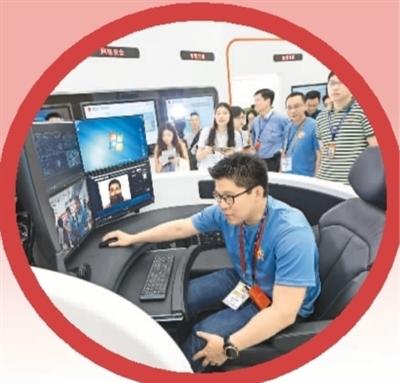 Recently, about 150 young people from all walks of life in Hong Kong visited the Optics Valley Exhibition Center. Xinhua News Agency reporter Xiong Qi
  Opening a map of China, to examine China's innovative geography, the Optics Valley of China, located in the central city of Wuhan, Hubei, is an area that cannot be ignored.
  Optics Valley of China, namely Wuhan East Lake High-tech Zone. In 1988, the East Lake High-tech Zone came into being in the "spring of science". At that time, because it was far away from Wuhan's main urban area, it was once dubbed "a place two centimeters away from the map of Wuhan".
  Over the past 30 years, Optics Valley has become not only a business card for Wuhan, but also a famous name across the country. Among the 168 national high-tech zones, Donghu High-tech Zone ranks sixth in terms of comprehensive strength, of which knowledge creation and technological innovation capabilities rank third, becoming one of the ten "world-class high-tech parks" in the country.
  In April this year, when General Secretary Xi Jinping inspected the East Lake High-tech Zone, he emphasized that "new development concepts, innovation is the first." The reporter visited the optical valley enterprises and found that in this 518 square kilometers of hot soil, not only there are innovative genes, but also the entrepreneurial tradition. 30 years of innovation and entrepreneurship have made Optics Valley shine on the map of China's innovative geography.
  One fiber that can hold 13.5 billion people talking at the same time
  In 1970, the world's first optical fiber was born, and human information communication entered the era of light speed. Today, convenient long-distance information transmission has become the norm. In the tide of scientific and technological progress, when we trace back to the origin of China's optical communications, the story must start from Optics Valley.
  In 1976, in a humble laboratory of the Wuhan Academy of Posts and Telecommunications, Chinese researchers used a "soil method" to pull out a "glass filament" with a length of 17 meters-China's first optical fiber. This is the shore of the East Lake and the foothills of the south.
  After this scientific research institute was transformed into an enterprise, it developed into today's Fiberhome Technology Group Co., Ltd. Entering Fiberhome Technology, its global strategic layout drawing attracted reporters' attention. Domestically, Fiberhome has locations in Beijing, Nanjing, Zhuhai, Xi'an, Chengdu, Urumqi, and Changchun; globally, Fiberhome's R & D institutions and industrial bases have been established in the United States, France, Sweden, India, Malaysia, and even South America. Ecuador and other places. And the most conspicuous is the headquarters and hometown of this company-Wuhan Optics Valley.
  Yu Shaohua, vice president of Fiberhome Technology Group and academician of the Chinese Academy of Engineering, told reporters that almost all "first" initiatives of China Optical Communications originated here. "In the past five years, our company has accumulatively applied for over 3,500 patents and added 14 new International Telecommunication Union standards; 4 times broke the world record in the field of" ultra-large capacity, ultra-long-distance ultra-high-speed optical transmission. " In 2017, Beacon achieved the first 560Tb / s ultra-large capacity wavelength division multiplexing and space division multiplexing optical transmission system experiment in China for the first time. what is this concept? This is equivalent to 13.5 billion people talking simultaneously through one fiber.
  As of now, FiberHome Technology has entered the top five in the world in terms of optoelectronic devices, fiber access, fiber optic cables, and optical network products. It has built more than 300 national communications network backbones and operates more than 30,000 core equipment on the network. The sales of optical fiber cables can be more than 6000 times around the earth.
  In addition to the "pioneer" beacon technology, the development of Optics Valley's optical communications industry also depends on the support of many companies. In the Optics Valley exhibition hall, the reporter saw the world's largest preform produced by YOFC Fiber Optic Cable Co., Ltd., a 20cm diameter and 3m long optical rod, which can pull 7,500 kilometers "thinner than hair." Fiber. In the workshop of Wuhan Ruike Fiber Laser Technology Co., Ltd., the reporter saw various types of fiber laser products. The staff showed it on the spot. The laser can complete accurate and fast cutting and welding in just ten seconds.
  With thousands of large-scale enterprises, Optics Valley has a complete optical communication industry chain and has become a well-known brand in China's participation in global optoelectronic competition. Today, Optics Valley has built the largest production base of optical fiber and cable, the production base of optoelectronic devices, the largest research and development base of optical communication technology, and the largest production base of laser equipment.
  When you walk into Optical Valley, you will understand that the word "Light" in Optical Valley's name is by no means a false name.
  8 kilometers of avenue, straddling 400 billion yuan of investment
  The strength of Optics Valley is in the light, and more in the valley. The Donghu High-tech Zone has formed five leading industries with billions of billions. In addition to optoelectronic information, it also includes life and health, energy conservation and environmental protection, high-end equipment manufacturing, and high-tech services. At the same time, two emerging areas of integrated circuits and new displays and the digital economy are also in Optics Valley Flourish.
  During a visit to Optics Valley, the local reception staff proudly introduced to the reporter that a Zuo Ling Avenue located on the edge of Optics Valley, although only 8 kilometers in length, has invested 400 billion yuan. It turned out that on this avenue, Optics Valley focused on the layout of new-generation information technology core industries such as memory chips, display panels, smart terminals, and the digital economy, forming a golden avenue.
  From "qi bangs" to "beauty tips" to "small water droplets", from hard screens to flexible screens, from eye protection screens to power-saving screens, in Wuhan Huaxing Optoelectronic Technology Co., Ltd., all kinds of screens are dazzling. This newly-built company, located in the Optics Valley Intelligent Manufacturing Industrial Park, mainly produces display panels for high-end smart phones and personal mobile computers.
  In the company 's t3 (6th generation low-temperature polysilicon) project panel factory array visit channel, the reporter saw that the production workshop was basically intelligent, and cutting, handling, and exposure were all done by machines. The company's general manager Zhao Jun introduced that this is the first domestic low-temperature polysilicon display panel production line project that relies on independent innovation, self-organized teams, and independent construction. On July 20 this year, the company has been equipped with the first exposure machine for the t4 (flexible display panel) project. It is expected to start production in the first half of 2019 and mass production in the first half of 2020. "If both factories are in full production, 240 million screens can be produced in a year." Zhao Jun said.
  On the other hand, at Changjiang Storage Technology Co., Ltd., the chip production machine of the National Memory Base has been installed and debugged in April this year, and China's first batch of 32-layer three-dimensional flash memory chips with independent intellectual property rights is expected to be mass-produced by the end of the year. According to Diao Shijing, co-president of Ziguang Group, 64-layer flash memory chips have also been developed, and mass production is planned next year.
  In addition, Optics Valley has cultivated Douyu Live Broadcasting, Anhan Optoelectronics and other companies, attracting Internet companies such as HKUST Xunfei and Muangshi Technology to set up "second headquarters" here, and more than 1,800 "Internet +" companies. A "core-screen-end-network" trillion industry cluster is gradually taking shape in Donghu High-tech Zone.
  Independent research and development, raw materials reduced from 6000 yuan to 300 yuan
  A white short-sleeved shirt, a pair of black plain trousers, a pair of boxing glasses with a kind smiling eye, and a speaker wearing a loudspeaker led the reporter to visit and explain one by one in the workshop. This is the Deputy Director of Ruike Laser Yan Dapeng, Chief Engineer and Chief Engineer.
  Dr. Yan Dapeng, who stayed in the United States, returned to China in 2007 and established this company in cooperation with Huagong Technology Industry Co., Ltd. Today, Ruike has become an influential global supplier of fiber laser R & D, production and service. When asked why Optics Valley was chosen for returning to start a business, Yan Dapeng frankly said that Wuhan has many downstream enterprises and many direct users; on the other hand, Optics Valley's industry-university-research undertakings have done well. There is investment in research and development, and the product does not need to worry about sales. Experts can not only invest in technology but also bring funds to share, so investors are assured.
  Optics Valley has created a good environment for talents. Yan Dapeng and his Ruike company are a microcosm. In recent years, Optics Valley has vigorously implemented the "Four Talents for Intellectual Gathering in Han Project", introduced 4 top international talents including Nobel Prize winners, and has retained more than 100,000 college students for employment and entrepreneurship. Optics Valley is under 35 It accounts for 70% and has become a living force for innovation.
  Behind every patented technology and world-leading one is the continuous innovation of Optics Valley people. And how to break through the constraints of core technology and achieve lane change overtaking has also become the most pressing issue for Optics Valley people.
  Yan Dapeng said that 5 years ago, we had a gap of about 10 years from the international leading level. Through so many years of hard work, we have achieved and ran, and even achieved leadership in some special fields. For example, in terms of raw material fiber, the most expensive in the United States previously sold for 6,000 yuan per meter, and now Optics Valley enterprises have realized independent research and development and production, and the price has dropped to 300 yuan per meter. In the next step, enterprises will introduce talents according to the needs of the industrial chain. Whichever link gets stuck, work hard in which link.
  According to Diao Shijing, innovation must be problem-oriented. China does not have a first-mover advantage, but it can avoid problems of its predecessors. Chip manufacturing requires basic industrial support and depends on the improvement of the entire industrial system. Zhao Jun believes that the biggest pain point of panel companies is not technology, but key equipment still depends on foreign countries. This needs to be gradually solved through independent research and development, talent introduction, and joint research and development with material manufacturers.
  The country's heavy weapon must be based on itself, and it is also a problem that Fanghuo Technology thinks about. In July this year, Fiberhome Technology and Datang Telecom jointly reorganized and established China Information and Communication Technology Group Co., Ltd., in order to accelerate the deep integration of mobile communications, fiber optic communications, integrated circuits and other technologies, and make every effort to create a "big powerhouse" in the information field. . Yu Shaohua said that the company has always aimed at the international advanced research and development level and the highest level of international business, insisted on investing 10% of its annual sales revenue into research and development, and promoted China's optical communications from "the smallest gap with developed countries" to "achieve global leadership in some areas" Change.
  In an interview with this newspaper, Liu Ziqing, the director of the Management Committee of Donghu High-tech Zone, stated that in the 30 years since the establishment of the zone, Donghu High-tech Zone has adhered to reform and innovation, tried first, and continuously gathered innovation resources, enhanced independent innovation capabilities, cultivated strategic emerging industries, The road of innovation-driven development with the characteristics of Optics Valley. Facing the new development situation, especially compared with the global peak of innovation, Optics Valley feels that the gap is still large. Next, Optics Valley will deploy the innovation chain around the industrial chain, gather the talent chain around the innovation chain, and improve the capital chain around the innovation chain to provide comprehensive guarantee for independent innovation and core technological breakthroughs. Facing the next 30 years, the "China Optics Valley 2035 Innovation-Driven Development Strategy Action Outline" has planned to build a "World Optics Valley" through a "three steps" strategy.
  Wuhan Future Science and Technology City is one of the eight major parks in the East Lake High-tech Zone. The five annexes are in the shape of a leaf, and the main main building in the middle is in the shape of a flower. Its unique shape has become the representative building of Optics Valley. A bird's eye view from the air, the design of this "Calla Lily" building not only absorbs solar energy and wind energy to the maximum, but its full-bodied attitude also reflects Optics Valley's open attitude towards high-tech and independent innovation.